The Design Space: Meet Jenni Robin, MDIA
Jenni Robin's design journey boasts almost 15 years' worth of experience. Becoming an interior designer was always in Jenni's career plans, and her story of putting up her own company proves just how determined she was to bring her creative visions to life. 

We are featuring this particular story in this episode of The Design Space, a creative series that highlights interior designers and their inspiring stories. We asked Jenni a couple of fun questions we think many readers and design enthusiasts would enjoy.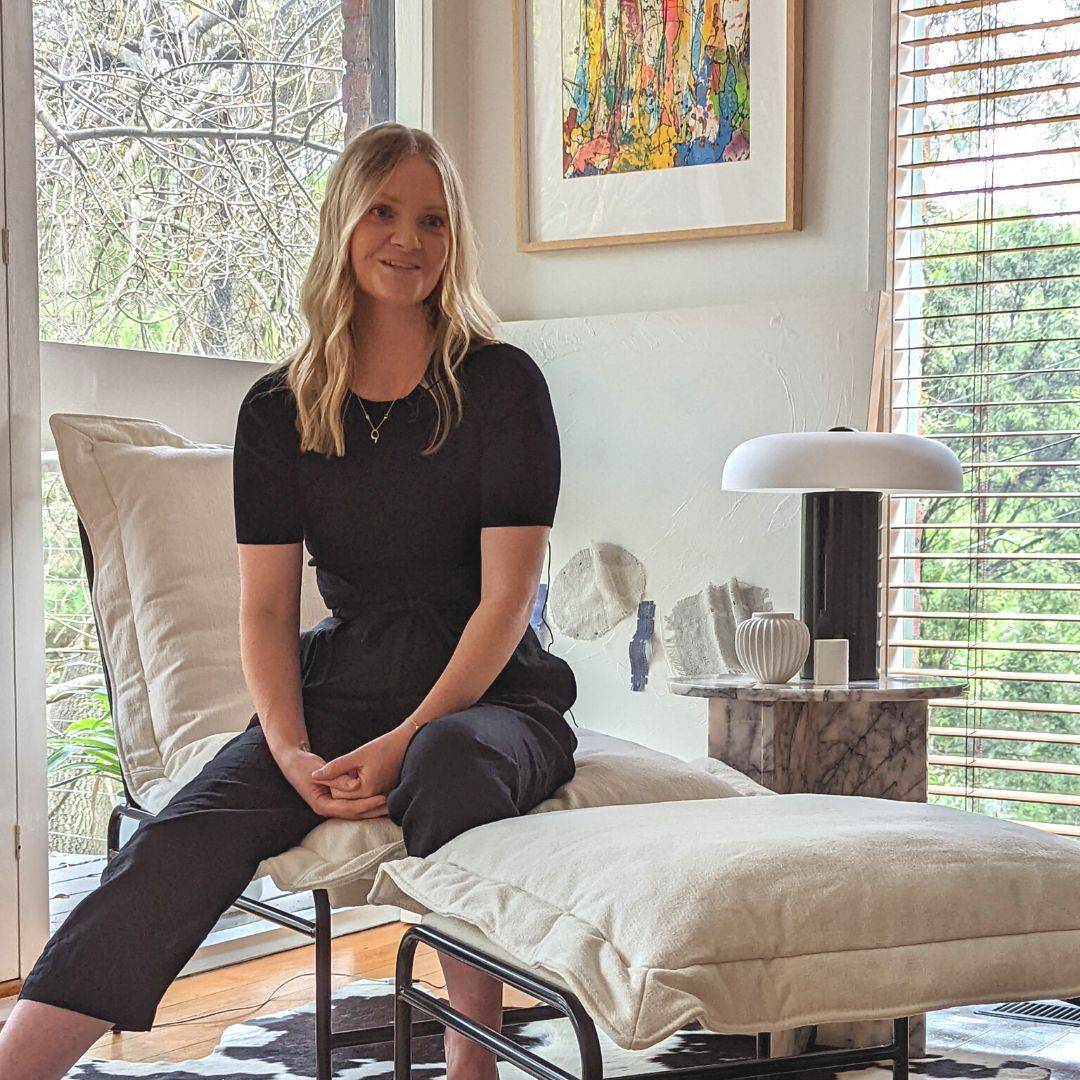 As the Founder and Senior Interior Designer of Jenni Robin Interior Design, Jenni knows just how important it is to make clients happy with a carefully planned and curated design process. Her company specialises in residential and commercial projects, including colour consultancy, interior styling services, and window treatment.
As a Melbourne-based design company, the team focuses on residential properties within Eastern Melbourne, collaborating with dozens of architects to ensure they meet client needs and wants.
A love and passion for design bloomed very early in Jenni's life. She always knew it was the path she wanted to take and even took opportunities to enhance her budding craft by planning out bedrooms for her friends when she was 7 or 8 years old.

"We were at lunch, taking some time out from school work. I remember playing around with their bedroom plants, with the aim to fit beside tables in with the beds and toys."
What seemed like a charming childhood routine turned into the very catalyst to studying interior design at university years later.

"It was a very early design consultation, with my friends that progressed into going to RMIT (Royal Melbourne Institute of Technology), studying interior design and decoration, and further studies at the Swinburne University of Technology where I completed a Bachelor of Interior Design."
Post-university design ventures
After completing her studies, Jenni then took off into the world of design by working in several architectural and interior design firms. Although she filled in different roles, her work mainly revolved around retail. This post-studies experience opened opportunities for her to explore various services and build solid expertise.

"I've had a wide variety of different roles in architectural and interior design firms, specialising in retail, commercial, hospitality and multi residential. I've got a wealth of experience and knowledge, and I wanted to be able to be very flexible for my family. In the past couple of years, I've been able to achieve that"
Even with her early interest in design, Jenni's passionate pursuit of a career in the industry was still shocking to her family.

"We don't have any architects or designers or creative people in the family, so for my parents to hear that I wanted to be an interior designer was quite a shock and something that we all had to work through."
Jenni's style icons and primary inspirations
When asked about her major influences in design, Jenni elaborated that she has several style icons from which she gets specific inspiration. From an architectural perspective, Jenni cites Sou Fujimoto as her main style inspiration.

"He is a wonderful Japanese architect who creates great spaces, using robust materials; concrete, bricks, and timber, creating wonderful form and shape yet with a delicate expression. He always works with wonderful shadowplay, light and dark contrast. His connection to the outdoors is essential."
Jenni takes inspiration from esteemed female designers when it comes to interior styling, one of them being close to home.

"Tricia Guild, Kelly Wearstler, and closer to home, Simone Haag, are three powerful and independent women. They work with wonderful bold colours, and they're not afraid of mixing patterns and textures and different styles as well. The end result is a very harmonious interior space which is something I try to emulate when I'm working with my clients."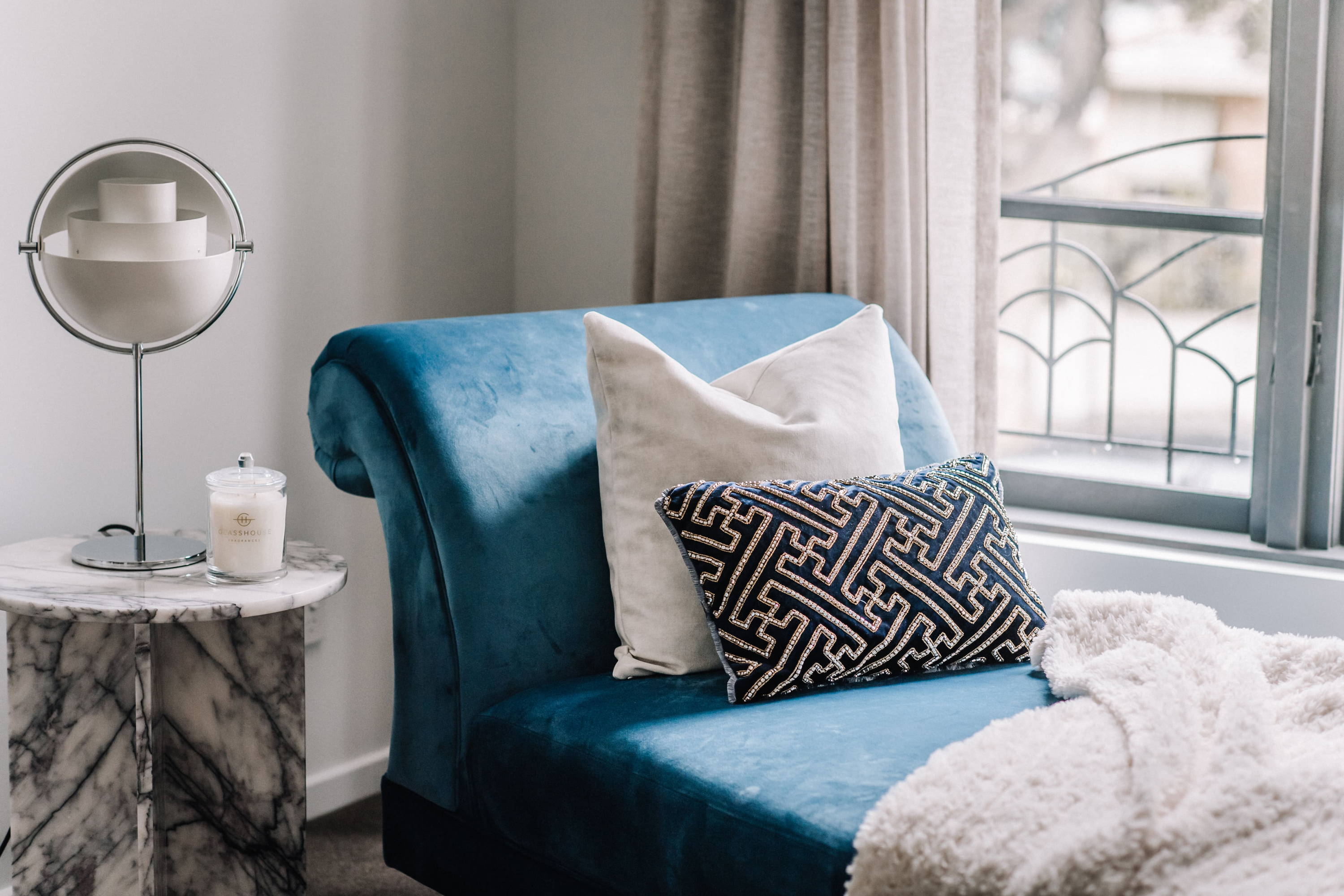 Photo by Tizia May Photography
When it comes to putting her own creative visions to life, Jenni shares that she doesn't always stick to one as she considers her clients' perspectives and creative inputs when at work. Although it's never always constant, Jenni still adores a specific palette and aesthetic that uniquely expresses her own tastes.

"I try to mix styles personally and for my clients. It's whatever they want, really. I'm here to help them create their beautiful home and ensure that outcome is as best as it can be."
She uses her own home to describe her style to paint a better picture. It's a mid-century Sibbel Builders home built in the late 1960s. Exposed beams and cork floorings were prominent features, especially during that era, and Jenni likes to tie the aesthetic with decor and furniture that combines both form and function.

"As a designer, you get to change your look very quickly from client to client and I'm fortunate enough that I look at beautiful objects and spaces every day. I try to absorb all of that and articulate in a way for my clients to be able to achieve that in their homes"
Even with an ever-changing design style, Jenni considers a few style elements to be constant mood lifters and aesthetically relevant. One example, she cites, is lighting.

"Lighting can create a beautiful atmosphere in the home as it draws your eye through the house. It's functional but also aesthetically pleasing." 
Take Jenni's tip into consideration when shopping for homewares and decor. Floor lamps and table lamps are exquisite pieces that lift a room and serve an essential purpose in any type of home. Jenni shares that she pays closer attention to such detail when handling client requests as they are one of the most important aspects/elements of home styling and renovation.

"In the early planning stages, I ensure that my clients have sufficient electrical points to allow for wall sconces and pendant lights to be positioned in the home."
Jenni's favourite Bubuland Home pieces
When asked about her favourite Bubuland Home pieces, Jenni shares that she loves the Cloud Lounge Chair, Cloud Ottoman, and Lilac White Marble Side Table and often uses them in her projects. Bubuland Home's living room collection consists of high-quality and luxurious furniture and decor items that befit any home in need of a refresh.

"The Cloud's got beautiful lines to it. It's very comfortable; the pad-coded links are gorgeous and they contrast really nicely with this 100% cotton fabric. It's very functional with its removable covers. The movement in the marble (side table) is gorgeous. The side table has this beautiful lilac purple tone. It's really lovely."
Jenni's other collaboration with Bubuland Home is her Blue Delatite Chaise Daybed, a fantastic velvet sofa daybed expertly designed by her. Our Bespoke Services grants customers and designers alike the chance to create custom-made furniture and tailor it to your liking.

Before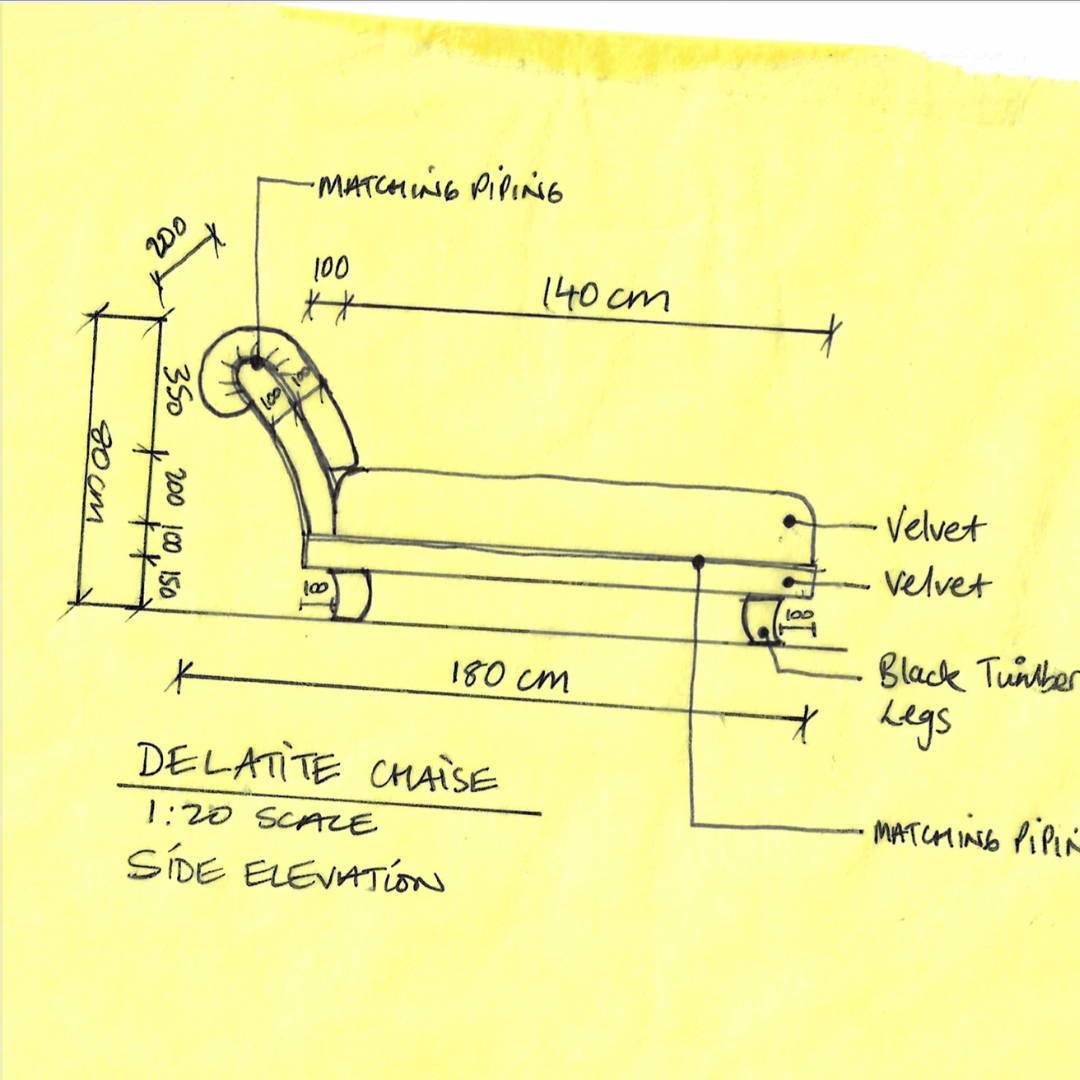 After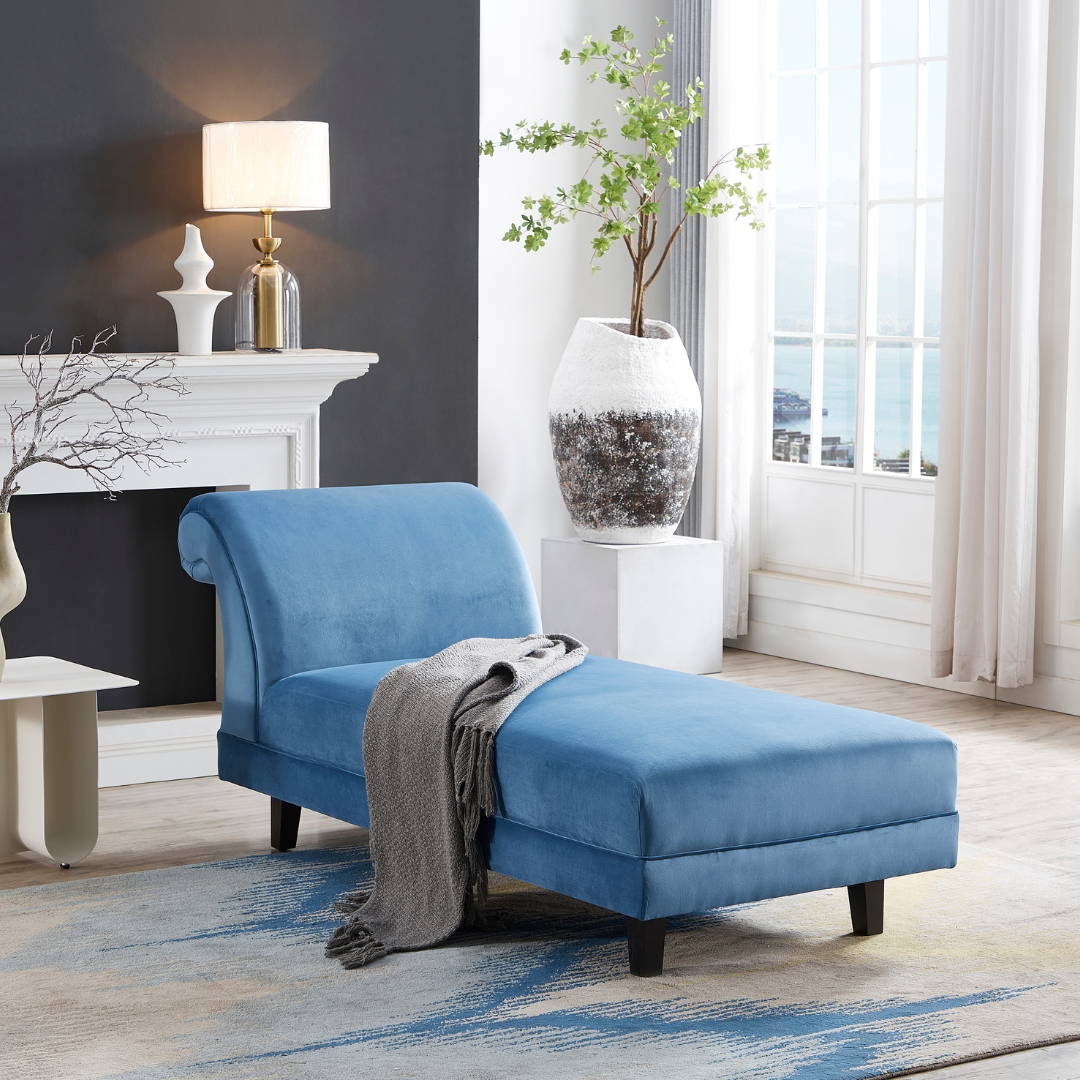 Stories of style and inspiration made just for you!
The Design Space is a creative series that highlights designers and their inspiring stories, giving you a personal and in-depth look into the ins and outs of interior design and home styling. 
We work with talented designers like Kellie in property staging and interior design projects. To get a better look at what we've done in the past, click here to view our gallery or Instagram! 
You can start creating your dream home in just a few clicks and scrolls! Head over to our Instagram, Facebook, or Pinterest for more inspiration and the latest content updates. For exclusive content, subscribe to our mailing list.
 Our online furniture store has all the curated collections and ongoing promos you will need and want. Get ahead in your home shopping spree with us and shop our best looks!