When it comes to home decor, side tables are often overlooked or relegated to the corner. However, these small pieces of furniture can be incredibly versatile and useful in a variety of ways. Whether you're looking for a place to set your drink or need some extra storage space, side tables can do it all. 
We will explore some creative ways to use modern side tables around the home. 
Bedside Table: Create a Symmetrical Stylish Solution 
Side tables are not just functional furniture pieces for your home; they can also be used creatively to enhance the overall aesthetic of your space. One popular way to use side tables is to place matching ones on either side of a sofa or bed, providing balance and symmetry to a room. 
To take it a step further, make sure that the objects on top of the side tables are identical and placed symmetrically as well, such as lamps or decorative accents. Additionally, side tables make perfect bedside tables, offering a convenient spot for a lamp, books, and a glass of water within reach. You can also place your phone, tablet, and other bedtime essentials on them. 
 Efficient Home Office: Help Keep Your Space Tidy 
Aside from being stylish accents to a room, side tables can also be used to create order in a home office. With their compact size, they make great under-desk storage options, especially those side table with drawers. Placing a narrow side table under your desk can help clear away clutter and create a more organized workspace, leading to improved focus on tasks at hand. 
To ensure a cohesive look, pair side tables with desks of similar materials such as wood or glass. Additionally, side tables can be used to hold office equipment or serve as a surface for coffee mugs while working. 
End Table Elegance: Showcase Your Sculptures and Floral Arrangements 
End tables are versatile pieces of furniture that can serve multiple purposes. They can be used to hold drinks, snacks, and even display floral arrangements. If you have a large sectional sofa, a simple side table can function as an end table, placed at either end of the sofa to provide a convenient surface for holding items. But why not take it a step further and use the end table to draw attention to your floral displays? 
Whether it's a vase of fresh flowers or faux flowers, placing your arrangement on the end table allows your green-fingered abilities to shine. These end tables are often placed somewhere central in a sitting room, making your floral displays a lovely focal point rather than an added extra.
Living Room Accent: Maximise the Lighting 
Side tables can do more than just provide a surface to set your coffee cup or book. In the living room, they can also serve as a decorative accent. Place a small side table next to a sofa or armchair and use it to display a vase of flowers, a small sculpture, or a decorative bowl. To further enhance your living room, consider using mirrored or reflective surfaces to improve lighting. 
Rather than just hanging mirrors on the wall, mirrored furniture like side tables can be used to reflect light and make a space appear brighter and bigger. Simply add a lamp on top of the side table and enjoy the enhanced ambience.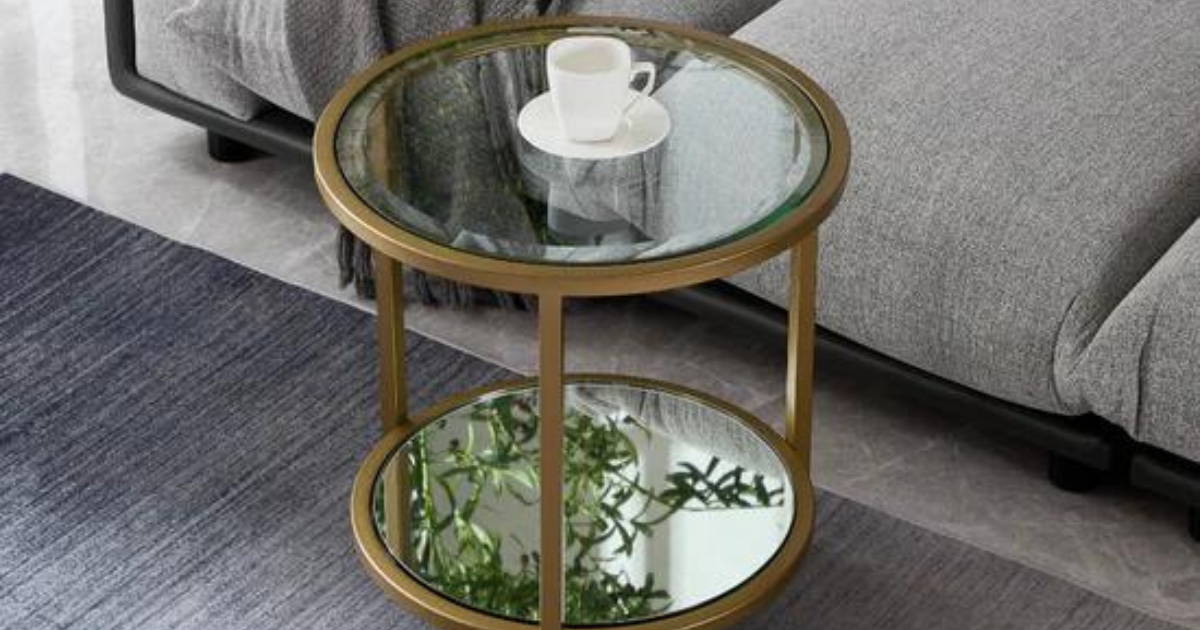 Side tables are versatile pieces of furniture that can be used in many ways around the home. Whether you need a bedside table or extra storage space, side tables can do it all. 
With a little creativity, you can find new and interesting ways to use side tables in your home decor.
Shop with Bubuland Home 
When shopping for furniture, there is no right or wrong way. You have to do what works for you and if that means shopping online, in-store, or both, then do that!
Bubuland Home offers our clients two ways to shop. Our online collections are extensive, and we encourage you to schedule a viewing appointment to come and test whatever catches your eye on our website.
We understand that most people prefer to shop a specific way, and we're thrilled to be able to offer the best experience possible to each of our customers. Contact us today for more information!  
With a wide range of styles catered for and even the ability to order custom made furniture, you will find what you are looking for in our extensive online range without the need to battle the crowds at busy shopping centres.