When it comes to versatile and functional furniture pieces, the ottoman steals the spotlight. This multifaceted gem go beyond just being footrests and have become essential additions to modern living spaces.
From serving as a stylish coffee table to providing extra seating, ottoman brings a touch of elegance and practicality to any room. In this blog, we'll explore the long bench ottoman's unique features and uncover five compelling reasons why it's an indispensable piece for your home.
The ottoman takes versatility to a whole new level. Its design allows it to serve multiple functions, making it a flexible and adaptable piece for various areas in your home. 
From the living room to hallway entrance, arch bench ottoman effortlessly blends into any space with its sleek and stylish appearance. The entrance hallway sets the tone for your entire home, and an ottoman can play a starring role in creating a warm and inviting atmosphere. These versatile pieces make a statement about your style the moment you step inside.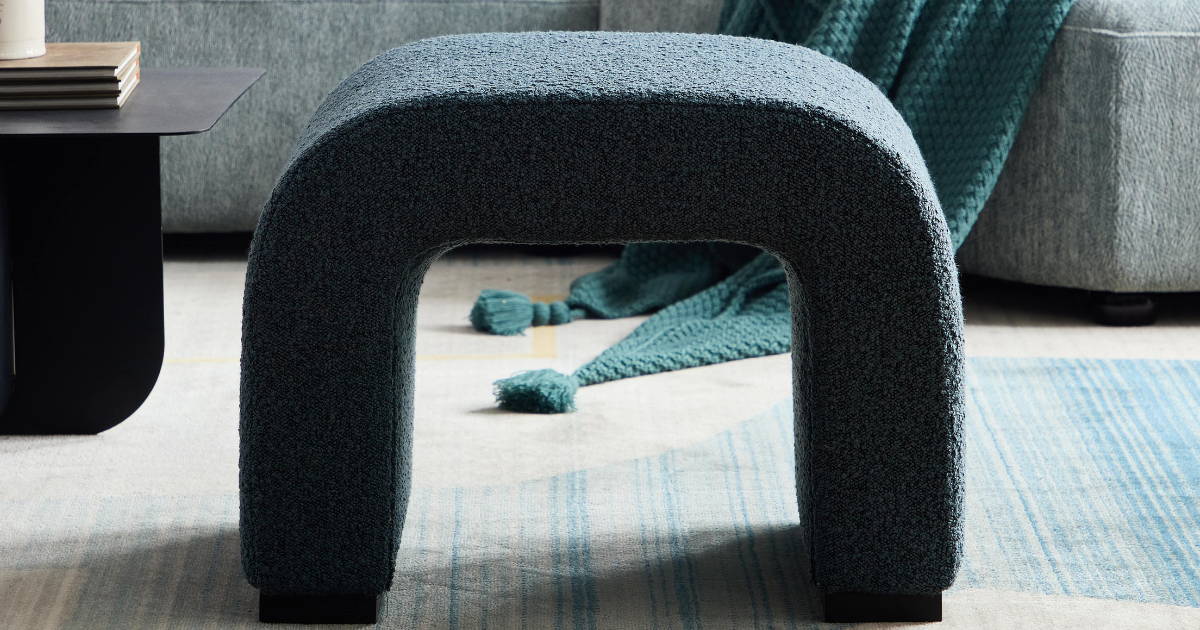 2. Coffee Table with a Twist
The living room coffee table has long been a focal point of social gatherings, but why settle for the ordinary when you can choose the extraordinary? A well-placed ottoman can elevate your living room design to new heights. 
The arch-shaped ottoman brings a touch of sophistication to your space, while the oval ottoman provides a unique and eye-catching alternative to the traditional coffee table. 
Explore the benefits of the long curve ottoman, which offers ample surface area and endless possibilities for showcasing your favorite decor pieces. 
Not to be outdone, the square ottoman effortlessly marries form and function, serving as a perfect coffee table that's ideal for both entertaining and everyday use.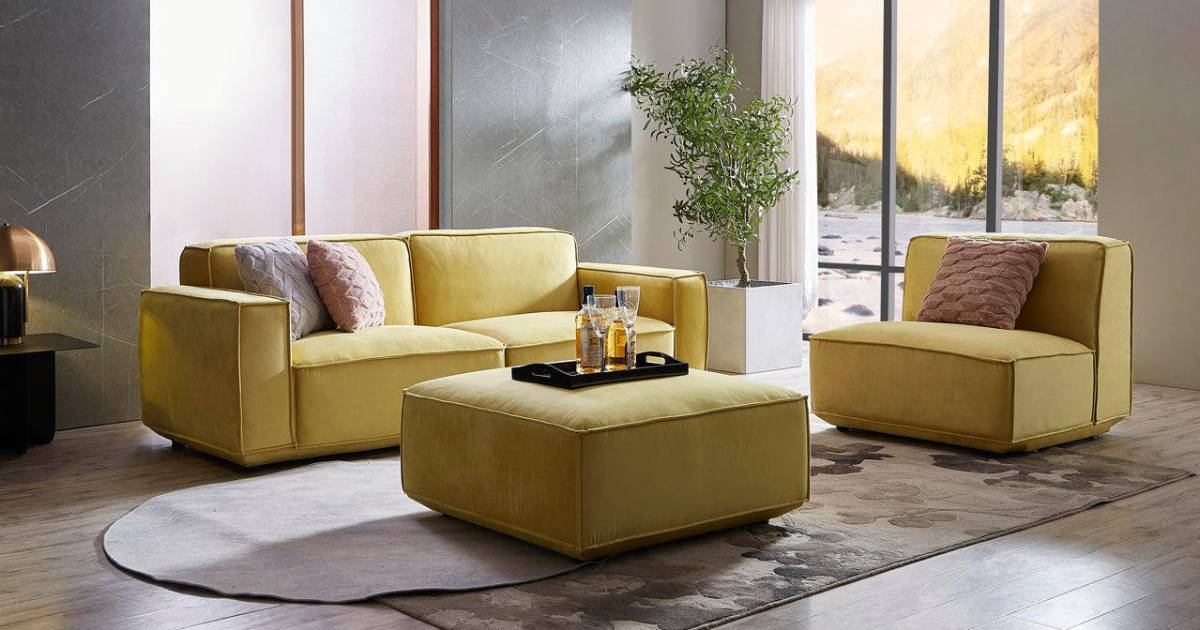 3. Extra Seating on Demand 
Gone are the days when ottomans were restricted to footrest duty. Today, they have taken center stage as versatile seating options in living rooms, bedrooms, and even home offices. 
Embrace the charm of an oval ottoman as an extra seat during gatherings, or opt for a long curve ottoman that stretches elegantly across your living space, offering additional seating for friends and family.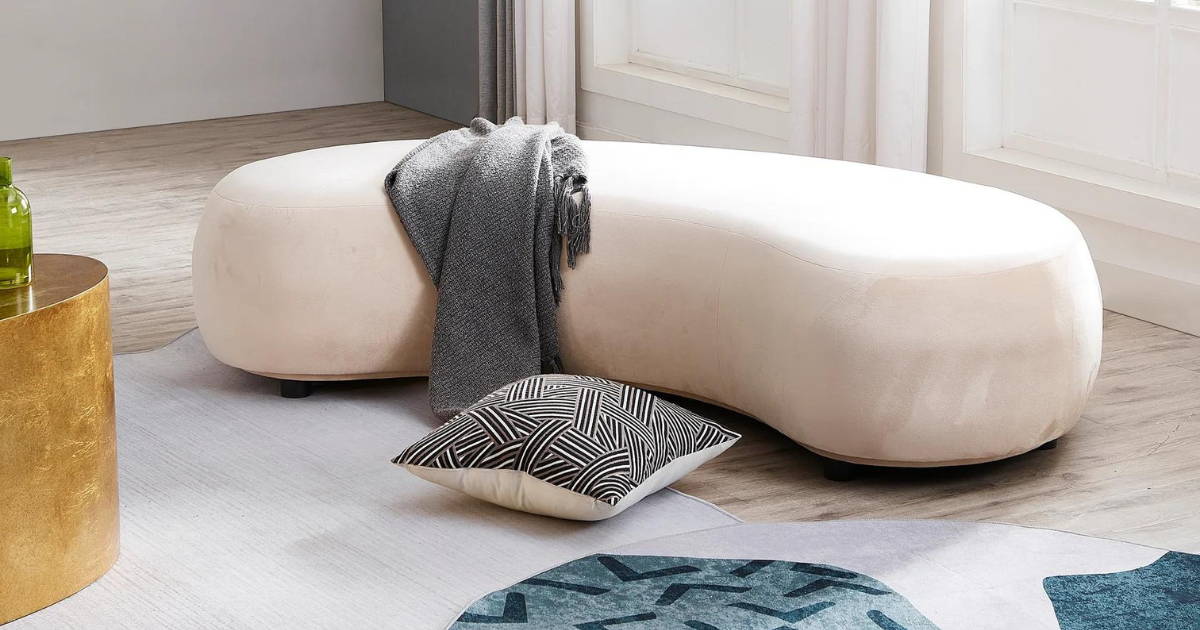 4. Ottomans for Relaxation
In today's fast-paced world, relaxation and comfort are paramount. Ottomans have evolved to meet this need, providing the perfect spot to put up your feet and unwind.
Choose an ottoman with a plush, padded top that invites you to kick back and relax after a long day. With an ottoman in your living room, relaxation is always within reach.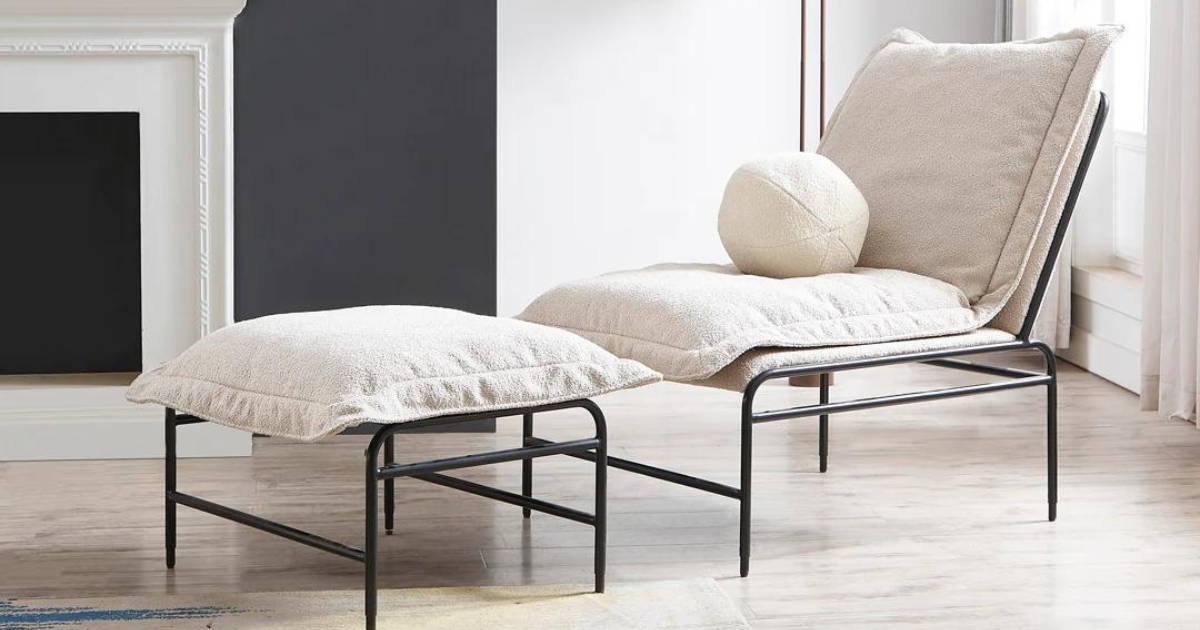 5. Comfort in Every Style
From contemporary to traditional, ottomans have the rare ability to seamlessly blend with any decor style. 
Their versatile shapes and timeless designs make them the ideal companions for every home interior. 
The arch-shaped ottoman brings a hint of classic elegance, while the oval ottoman exudes a sense of contemporary chic. The long curve ottoman balances style and function with ease, while the square ottoman anchors your living room with its clean lines and modern appeal. 
No matter your taste, there's an ottoman that will effortlessly enhance your home's overall aesthetic.
In the ever-changing landscape of design, ottomans have emerged as true design champions, offering unparalleled versatility and style. 
Their ability to welcome guests, provide extra seating, replace traditional coffee tables, and offer storage solutions is a testament to their transformative charm. 
Embrace the arch, oval, long curve, and square ottomans, and let these multi-functional furniture pieces weave their magic into your living spaces. Your home will be forever transformed into a haven of style, comfort, and functionality.
Shop with Bubuland Home 
When shopping for furniture, there is no right or wrong way. You have to do what works for you and if that means shopping online, in-store, or both, then do that!
Bubuland Home offers our clients two ways to shop. Our online collections are extensive, and we encourage you to schedule a viewing appointment to come and test whatever catches your eye on our website.
We understand that most people prefer to shop a specific way, and we're thrilled to be able to offer the best experience possible to each of our customers. Contact us today for more information!  
With a wide range of styles catered for and even the ability to order custom made furniture, you will find what you are looking for in our extensive online range without the need to battle the crowds at busy shopping centres.