Lighting plays a crucial role in creating the ambiance and functionality of each room in your home. From the warm and inviting glow in the living room to the focused task lighting in your home office, choosing the right lamps can transform the way you experience and enjoy your living spaces.
In this blog, we will explore the ideal lamps for various rooms in your home, highlighting the unique features of our stunning lamp collection.
Dining Room: Elegance Meets Functionality
Enhance your dining room gatherings with the graceful presence of our
Parisian Lamp and Floor Lamp
. With their cone-shaped shades and a delightful interplay of light and shadow, they create a captivating ambiance that complements both formal and casual dining settings. 
The exquisite design and warm illumination make every meal a delightful experience, whether it's a hearty family dinner or an intimate gathering of friends.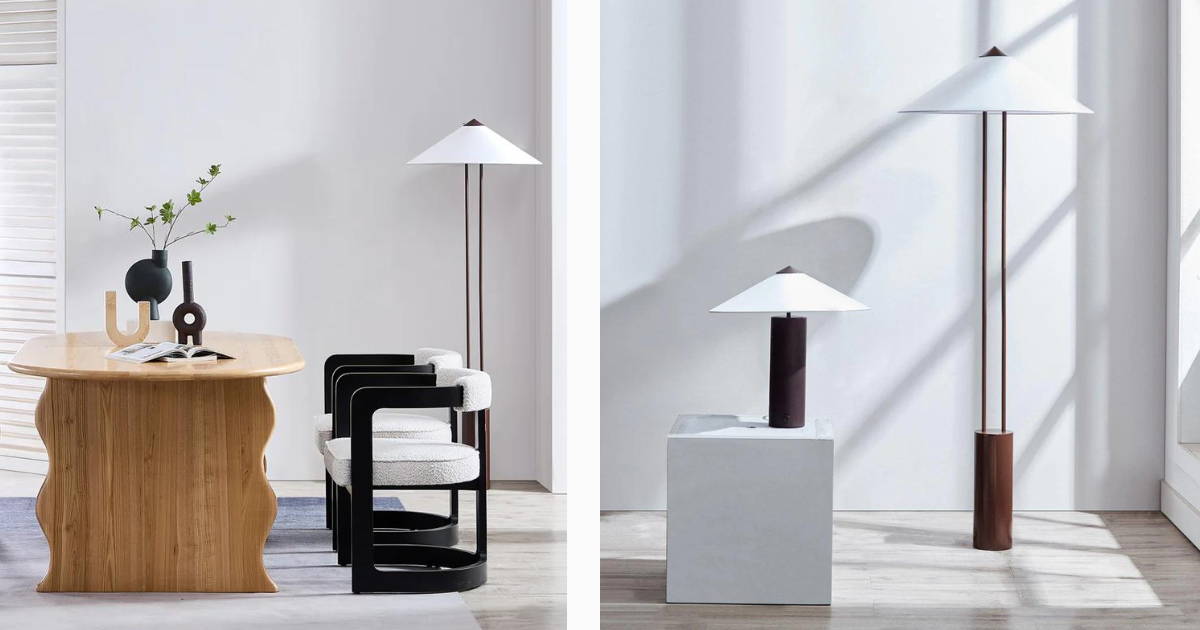 Living Room: Cosy Comfort and Timeless Beauty
To infuse your living room with an aura of cosy comfort, our
Dome Lamp
and
Cove Lamp
are the perfect choice. The Cove Lamp's unique curved design adds a touch of contemporary charm, while the Dome Lamp's soft glow from brass finish brings an ethereal beauty to your relaxation space. 
Together, they create a warm and inviting atmosphere, perfect for unwinding with loved ones or enjoying a quiet evening with a good book.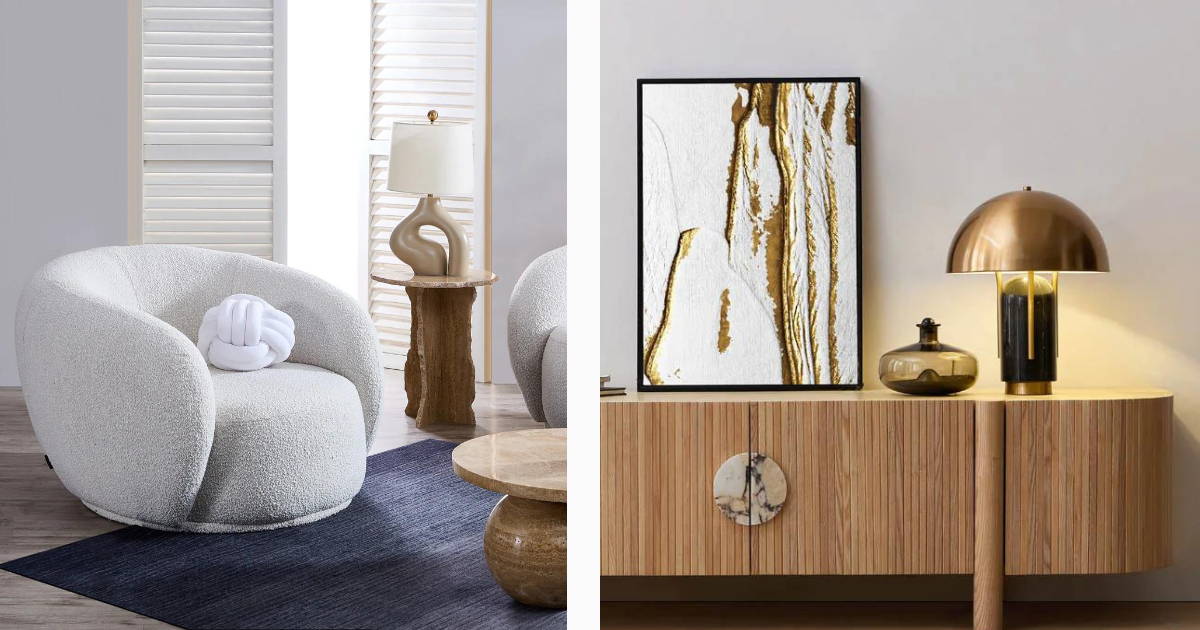 Bedroom: Tranquility and Serenity
In the bedroom, where tranquility and serenity are paramount, the
Sahara Travertine Lamp
takes center stage. Its dome-shaped shade and travertine base exude elegance and style, while the soft and soothing light creates a calming ambiance, promoting restful sleep and relaxation. 
With the Sahara Travertine Lamp by your bedside, your bedroom becomes a peaceful sanctuary where you can escape the hustle and bustle of the outside world.
Home Office: Productivity Meets Style
Boost your productivity and elevate your workspace with our versatile lamps. The
Element Concrete Lamp
, available in round and square shapes, provides focused lighting that enhances your efficiency and focus during work hours. 
Paired with the strategically positioned
Victoria Floating Lamp
in your relaxation nook, you can create an inspiring and motivational atmosphere to fuel your creativity and productivity throughout the day.
Elevate your home office with the sophisticated allure of the Dome Lamp. Its sleek and elegant design, available in both white and black color options, adds a touch of modernity to your workspace. The gold dome-shaped shade not only provides focused task lighting for efficient work but also imparts a subtle sense of luxury.
The Dome Lamp's marble base ensures stability while enhancing the lamp's aesthetic appeal. Whether illuminating your desk as you tackle important tasks or serving as an exquisite decorative piece, the Dome Lamp is a versatile companion that enhances both productivity and style in your home office.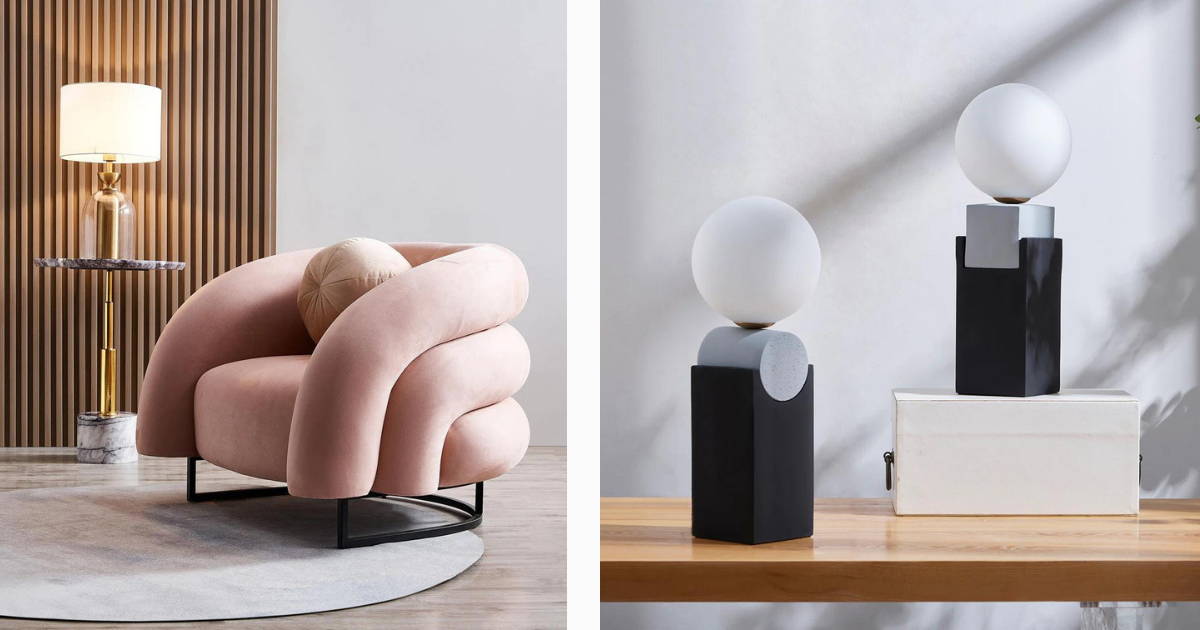 Choosing Your Perfect Match
Our lamp collection encompasses a wide range of styles and designs to suit every room in your home. With these exquisite lamps illuminating your living spaces, you can create a world of beauty, comfort, and functionality that truly reflects your unique taste and lifestyle. 

Let our lamps become the glowing heart of your home, infusing each room with warmth, beauty, and a touch of magic that will inspire and delight you and your loved ones for years to come.
Shop with Bubuland Home 
W
hen shopping for furniture, there is no right or wrong way. You have to do what works for you and if that means shopping online, in-store, or both, then do that! 
Bubuland Home offers our clients two ways to shop. Our online collections are extensive, and we encourage you to 
schedule a viewing appointment
 to come and test whatever catches your eye on our website. 
We understand that most people prefer to shop a specific way, and we're thrilled to be able to offer the best experience possible to each of our customers. 
Contact us
 today for more information!   
With a wide range of styles catered for and even the ability to order custom made furniture, you will find what you are looking for in our extensive online range without the need to battle the crowds at busy shopping centres. 
Of course, if you want to inspect a piece in person, you can arrange an appointment in our Bayswater warehouse or organise a virtual appointment. 
Bubuland Home also offers a wide range of payment options, meaning you can enjoy your furniture today without having to pay the full price upfront.