The Design Space: Meet Kellie Richardson
In the world of interior design and home styling, a community of talented individuals strives to bring their creative visions to life. And they do so to bring colour, comfort, and overall quality of life to many clients worldwide. 
An insatiable passion for design is a common denominator among many designers. They express their love for the craft through the work they do for their clients. In The Design Space, we highlight those stories and share an up-close and personal peek into the minds of these inspiring designers. 
In our first full-feature episode of The Design Space, Kellie Richardson, Director and Principal Interior Designer of Kurved By Design, shares her style insights, career journey, and even her favourite Bubuland Home pieces! 
We asked her a couple of questions we think many of you, her clients, and passing customers would like to know!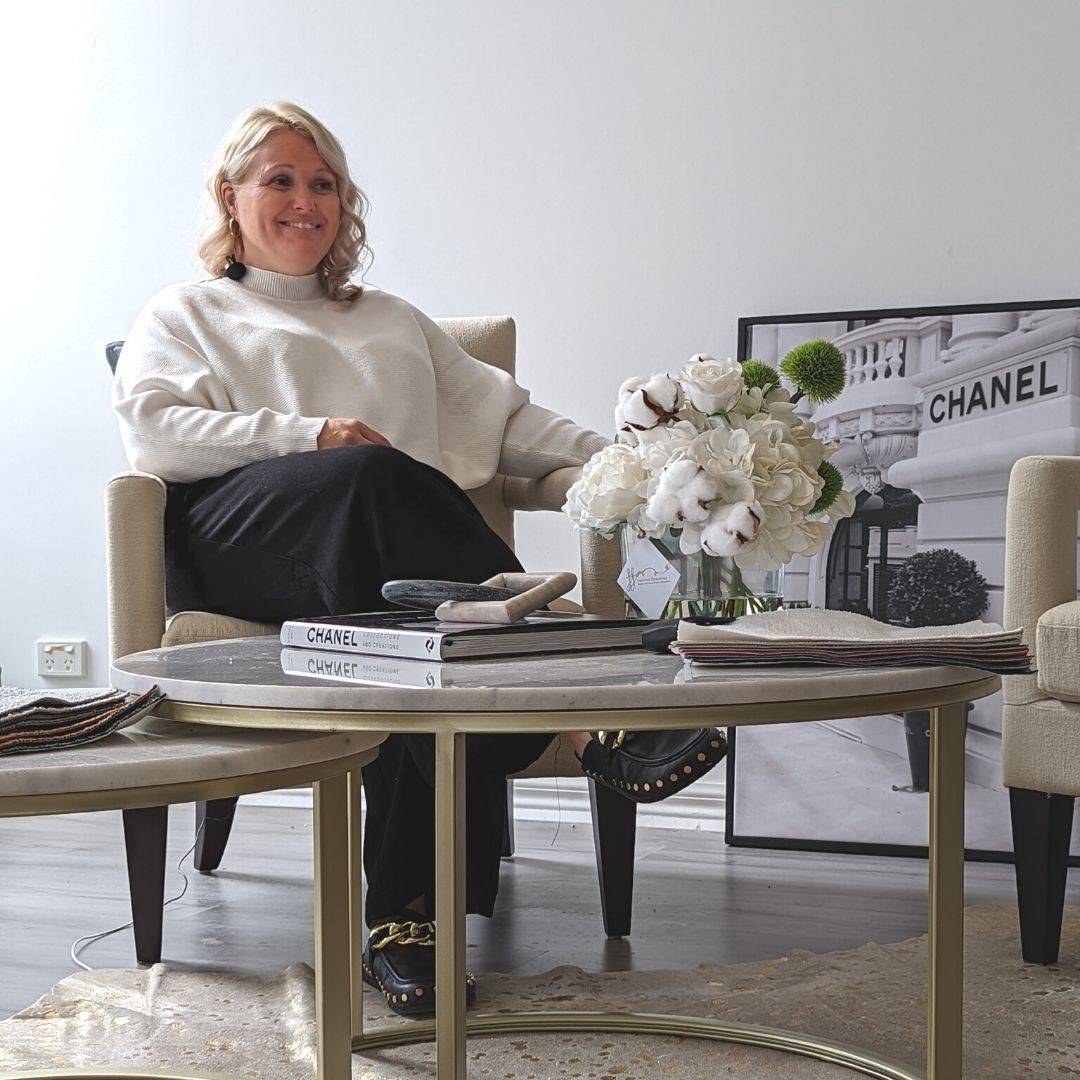 Kellie founded Kurved By Design, a Melbourne-based interior design and property staging company, about six and a half years ago. Her company services include interior design and consulting, as well as staging. She also offers style consultations for serious clients and even new homeowners who wish to give their humble abode a complete makeover.
Road to discovering her love and passion for design
Kellie's love for interior design and styling started very early on in her life. She cites Australian home TV shows like Selling Houses Australia as a significant source of exposure to the world of home styling. Interior design may not be as bustling and robust 20 years ago as it is today, but the early exposure to the industry through these shows sparked the budding love for design in Kellie.
"I always loved interiors and interior design and property styling. TV shows have definitely made a difference like the Selling Houses Australia and other interior design shows, so it has definitely come up in popularity." 
When asked about how she started the business, Kellie shared that while she has always had an eye for creatives and a career in design, the idea of starting a company was shelved until her daughter started school. It was the inspiration she needed to jumpstart a worthwhile journey towards bringing Kurved By Design to fruition.  
"I actually made the leap when my youngest daughter started school. I thought, you know, if I'm going to do it, I've got to do it now. I went back to university, did my degree, and studied for 2 1/2 years. I started the business after, and here I am."
Have something in mind for you or a client?
Bubuland Home can help you with all your custom furniture needs. 
Her own style and major influences 
Almost every artist or designer has some icon they get the most influence. Whether it's work ethic, philosophy, or even signature designs, there is usually a link back to the primary source–and it is never a singular one! 
Kellie shares that although she doesn't really have any icons, she considers Victorian-style homes and modern contemporary designs as some of her favourites. For the former, it's all about creating new things from adding a piece of your own mind into something antiquated. Many designers today still look to Victorian-era designs for inspiration, albeit with a modern twist. 
"I think that there are some beautiful, old, classic homes like Victorian-style homes and things that have been beautifully renovated and brought up. They still have the latest mod cons but are still ascending a nod to the period of home that they are in."
It just shows that even though the design industry is forever evolving and progressing with ideas, structures, and even textures, there will always be love and respect for styles that simply "started it all." The industry's ever-changing but evergreen spectrum of style allows Kellie to be creative and flexible with her own design style. 
"I think that a lot of interior designs now have different types of textures, styles, and elements to them… so a bit of everything. I don't really have much of an icon; I just like a bit here and a bit there, so I think I have my own sort of style and icon with it."
Kellie's latest obsessions & favourite Bubuland Home pieces
When asked about her most recent home styling obsessions, Kellie said she's been into artworks and occasional chairs lately. Home styling staples that add a pop of colour and texture to a room are definitely on Kellie's list of favourite pieces. 
Aside from the design aspect of it all, Kellie shares that artworks, no matter the medium, tell a story. A different character or personality can be expressed in a single frame, whether it's a photograph or painting. 
Stories of style and inspiration made just for you!
The Design Space is a creative series that highlights designers and their inspiring stories, giving you a personal and in-depth look into the ins and outs of interior design and home styling. 
We work with talented designers like Kellie in property staging and interior design projects. To get a better look at what we've done in the past, click here to view our gallery or Instagram! 
 Our online furniture store has all the curated collections and ongoing promos you will need and want. Get ahead in your home shopping spree with us and shop our best looks!