Australia's most comprehensive home interior design trade event commenced last July 14, 2022, and lasted four days at the Melbourne Exhibition Centre. Bubuland Home had the privilege of participating in the event as an exhibitor this year. We had a fantastic time meeting potential trade customers, familiar faces, and even esteemed professionals in the industry. 
One of the defining features of our brand is our Trade Program. We take pride in our connections with industry professionals, from interior designers to suppliers. Our trade partnerships are important to us, especially in supporting local and global businesses.
The Decor + Design Show 2022 paved avenues for us to reach out to our trade clients and more. Our experience as an exhibitor this year was filled with great memories and stronger partnerships with professionals in the industry. To give you a better idea of the events that transpired, here's a comprehensive recap of the Decor + Design Show 2022 from Bubuland Home founder, Sam Bu.
Preparing for the show
Upon arriving at Bubuland Home's stand at the Melbourne Exhibition Centre, you will notice the large, white arch decorated with homewares and a few pieces from the furniture collection. Sam and the Bubuland Home team wanted to make an impression that matches the brand's aesthetic. 
With only one day to arrange and design the stand with the latest collection, the team realised the overall look of the booth they've been planning for two years.
"We would like to thank all our amazing team members and partners who got involved in the processes (design, prepare and install) to make this show so successful. We appreciate the kindness and support from our fellow industry professionals and clients. It was an amazing experience reconnecting with people after two years of lockdowns and working together to help many Australians curate their beautiful spaces and live better.
Building their network
The Decor + Design Show this year had a massive list of exhibitors and esteemed guests, so the first day of the trade event was expectedly busy. The statement feature of Bubuland Home's stand caught the attention of many guests, with some even sharing videos or photos on social media. 
Sam and the team took this as an opportunity to connect and build their network with industry professionals. Many were impressed with the stunning display of designs, products, and the brand's Trade Program.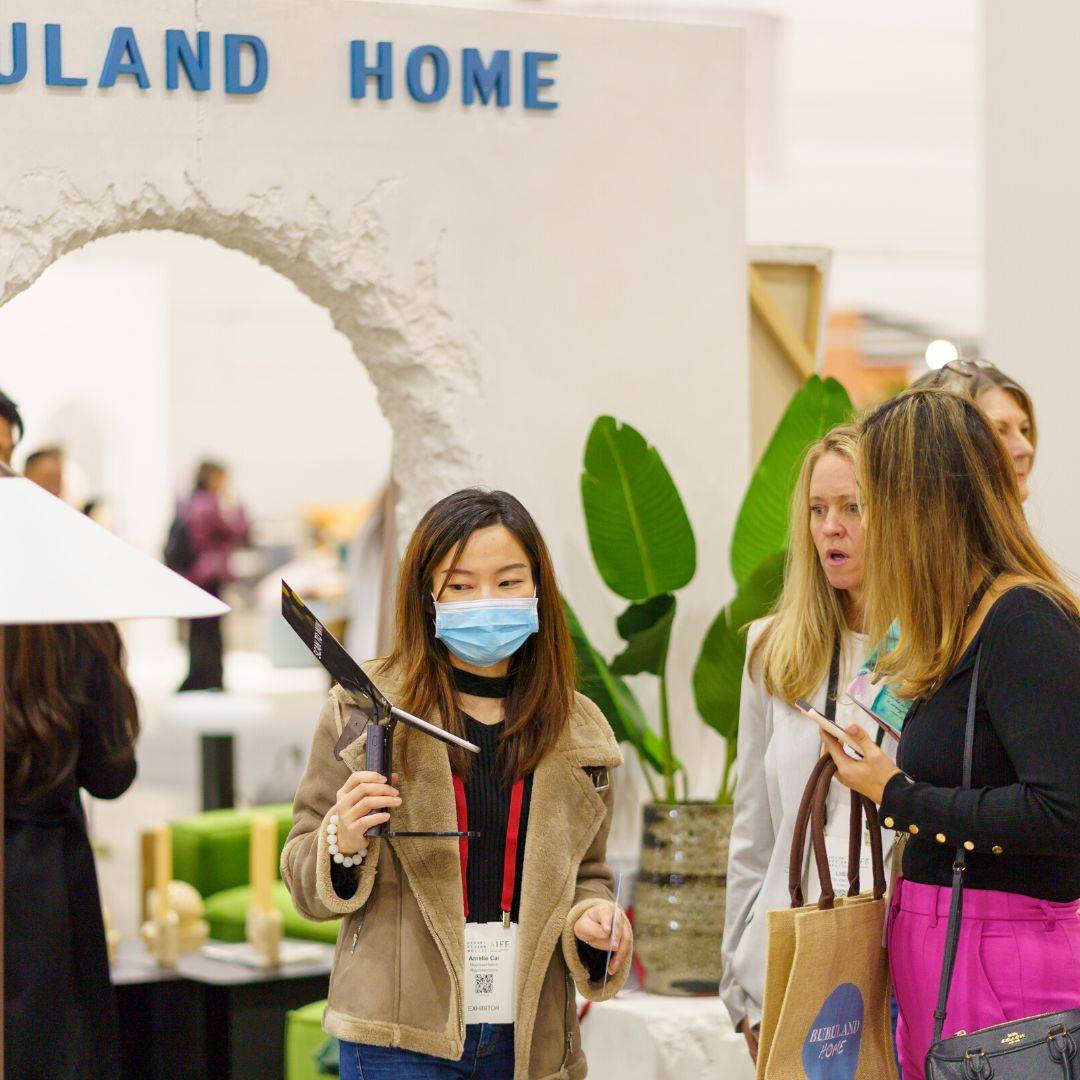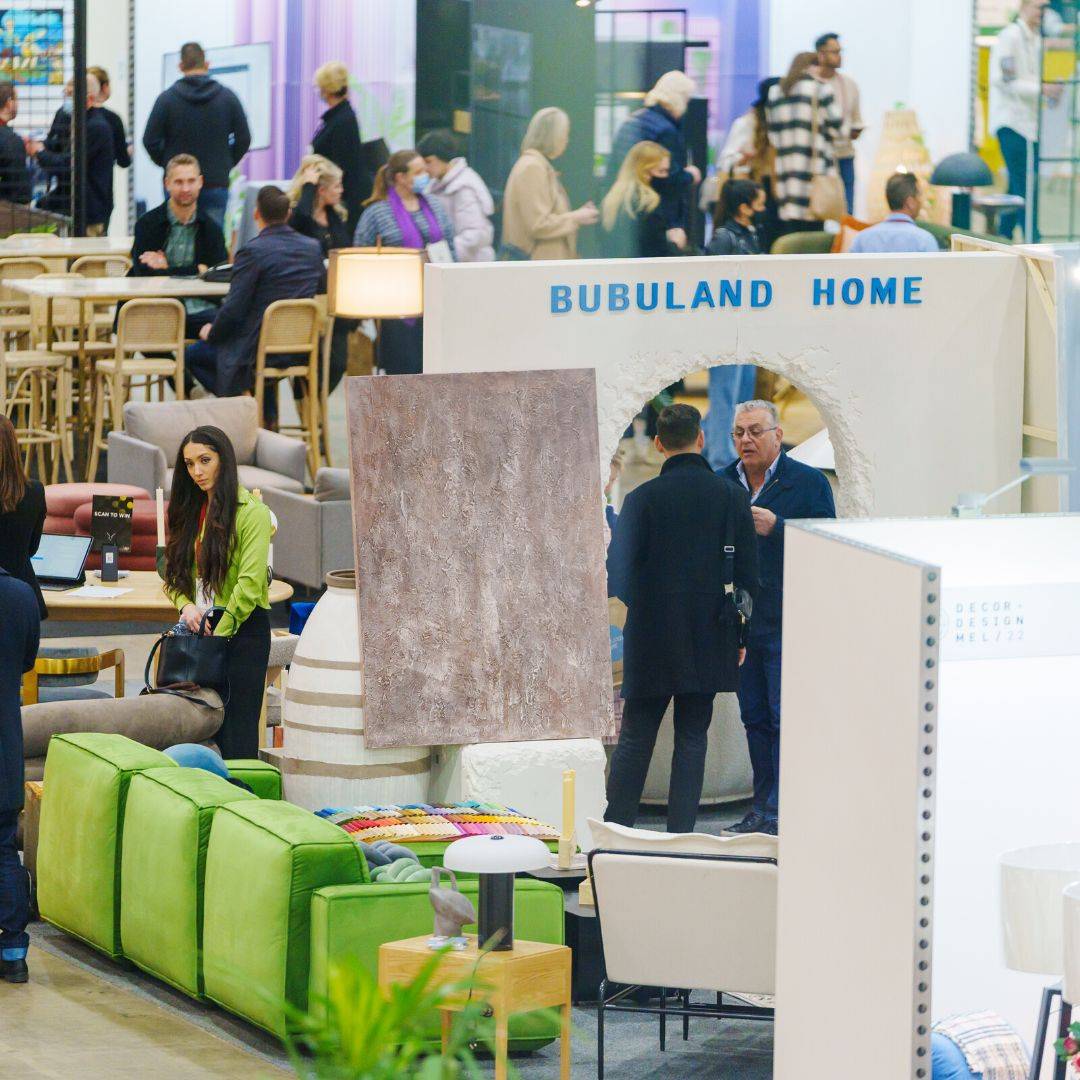 Bubuland Home's products, come with a 10-year warranty, not to mention our storewide 21-day change of mind return policy and our no-stress returns process.
About Bubuland Home's Trade Program
One of the defining elements of Bubuland Home's branding is the Trade Program where the team connects and creates partnerships with industry professionals on both a local and global scale. Our valued trade partners and clients get exclusive access to great trade pricing tailored for their business needs. 
We also offer a full range of upholstery and material swatch options through our Bespoke Services. If you require a custom-made piece for your client, we have the right tools and services for you! 
Through our Trade Program, our partners and clients also enjoy exclusive promos and offerings that they can use on top of ongoing sales. Our trade clientele comprises manufacturers, interior designers, and stylists. If there is a project you need help with, big or small, we can help you tackle it with the utmost professionalism and quality craftsmanship.
Most commonly asked questions
It's typical to receive dozens of queries during a trade event, especially when a product or service catches the eye of wandering guests. Sam and the Bubuland Home team spent a generous amount of time accommodating interested guests, and the most common question they got was about the Bespoke Service. 
As mentioned earlier, Bubuland Home offers a bespoke furniture service where trade clients or regular customers can create their dream furniture with us. Whether it's a change of fabric, colour, size, or overall design, we can help build a unique piece from scratch. The results are the culmination of our brand's vision: to highlight stunning designs of modern luxury with a personal touch.  
The Bespoke Service process is quite simple. Sam elaborates it as follows:
1. Send us images or photos of your desired style, size, and/or design.
2. The more photos or inspirations you send us, the more likely we are to create the exact piece you are asking for.
3. Enumerate the specific dimensions of each bespoke piece. Further details such as colour, fabric, and accessories are appreciated. 
4. Once we receive all the details, we require. We will send an estimated quote shortly.
5. Once the quote and details are finalised, Bubuland Home will get to work on creating your dream piece. 
It's a fairly simple service designed to understand further the client's or customer's needs and wants. The pieces we create are always made in your best interests, so we often send suggestions.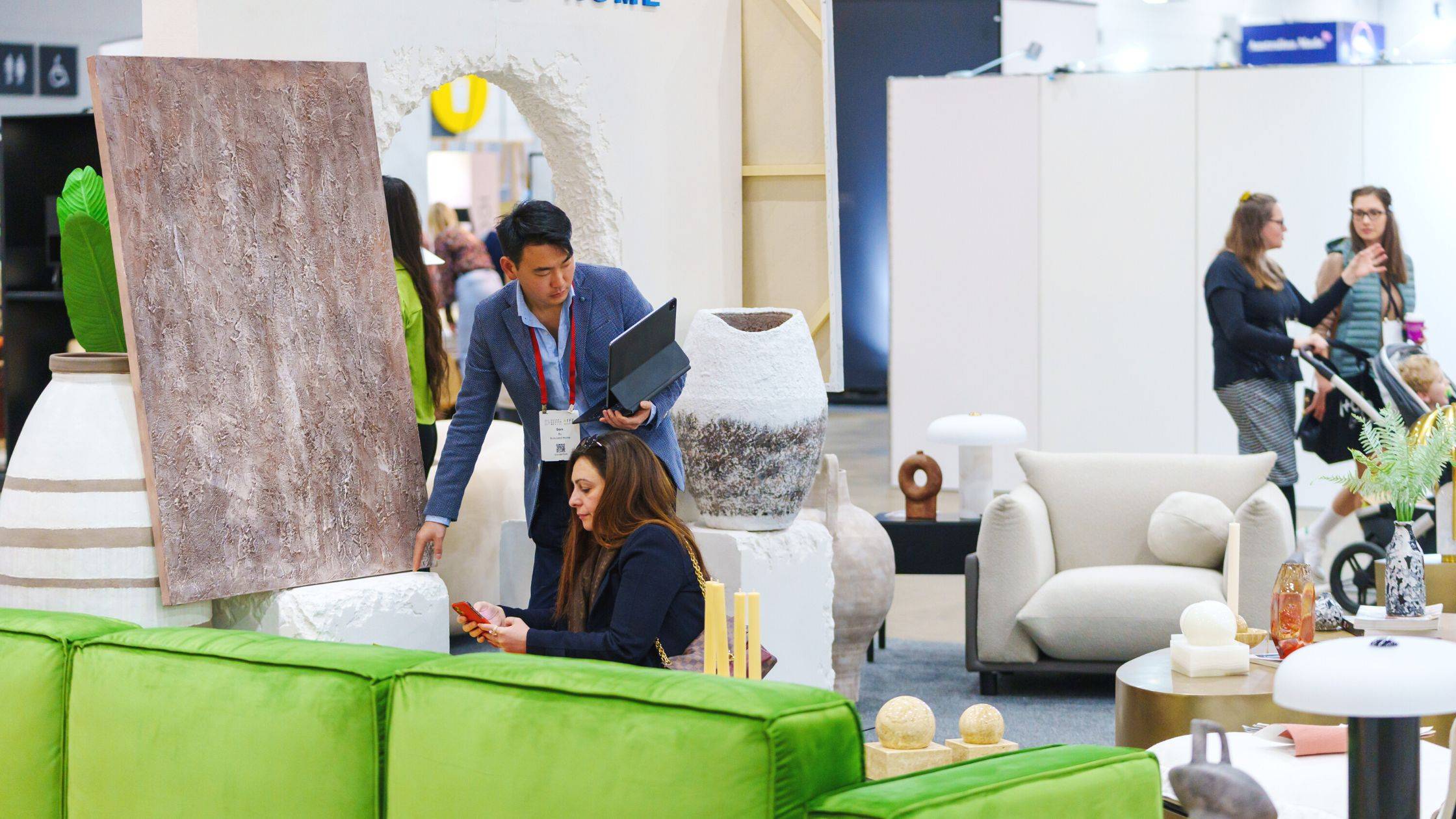 Have something in mind for you or a client?
Bubuland Home can help you with all your custom furniture needs. 
The biggest crowd pleasers from Bubuland Home's collections
The Curvo Lounge Set was considered the biggest crowd pleaser. among all the products displayed at the booth, It was also the product pieces that were selected for Decor + Design Show's ad on Vogue Living, so it wasn't a surprise to receive queries about the collection.
The Curvo Lounge Set includes the Curvo 3- and 2.5-seater Sofa, Curvo Ottomans, and Curvo Occasional Chairs. They come in two premium quality fabrics and are customisable to your liking. Other products that caught guests' attention are the Tofu Modular Sofa in Olive Green, the Golden Brass Coffee Tables, and our latest marble homewares. 
People admired the designs and praised the evident high-quality after viewing and testing them in person. It's always a pleasure for Sam and the Bubuland Home team to showcase our modern luxury furniture collection to customers and clients–this is why if you like what you see on our online store, you can book a viewing appointment with us! 
A warm "thank you" from Sam and the Bubuland Home team!
The Decor + Design Show 2022 was a success! From the preparations to the event's final day, the team had a fantastic experience working with the D+D Team and meeting dozens of industry professionals. It's been a long time coming, and we're excited to see what's in store for next year's show!
To complete this recap, Bubuland Home's founder Sam Bu expresses his utmost gratitude following the successful run at Decor + Design:
"We would like to thank all our amazing team members and partners who got involved in the processes (design, prepare and install) to make this show so successful. We appreciate the kindness and support from our fellow industry professionals and clients. It was an amazing experience reconnecting with people after two years of lockdowns and working together to help many Australians curate their beautiful spaces and live better."