Coffee tables are an essential element of any living room. They provide a focal point for the space, and they also serve as a practical surface for drinks, snacks, and other items. 
One of the most significant decisions you will make is choosing the best coffee table material. The material you choose will not only impact the look of the table but also its durability and functionality. In this blog, we'll take a closer look at some of the most popular coffee table materials and help you decide which one is right for you. 
Glass and Brass 
This combination is timeless and luxurious, making it perfect for any modern living space. The glass top adds a touch of elegance and sophistication, while the brass base provides sturdiness and durability. This mixed-material coffee table is perfect for hosting guests or serving coffee in the morning. It also reflects light, making your space feel brighter and more open.
Travertine 
This material is known for its durability and natural beauty, making it an ideal choice for coffee tables. This natural stone provides a warm and earthy look to your living space. It's durable and easy to clean, making it perfect for families with children or pets. They are relatively easy to maintain, as they are resistant to stains and scratches.
Travertine coffee tables are also great for adding texture and depth to your living room. They provide a perfect balance of functionality and luxury, making them a popular choice for modern homes.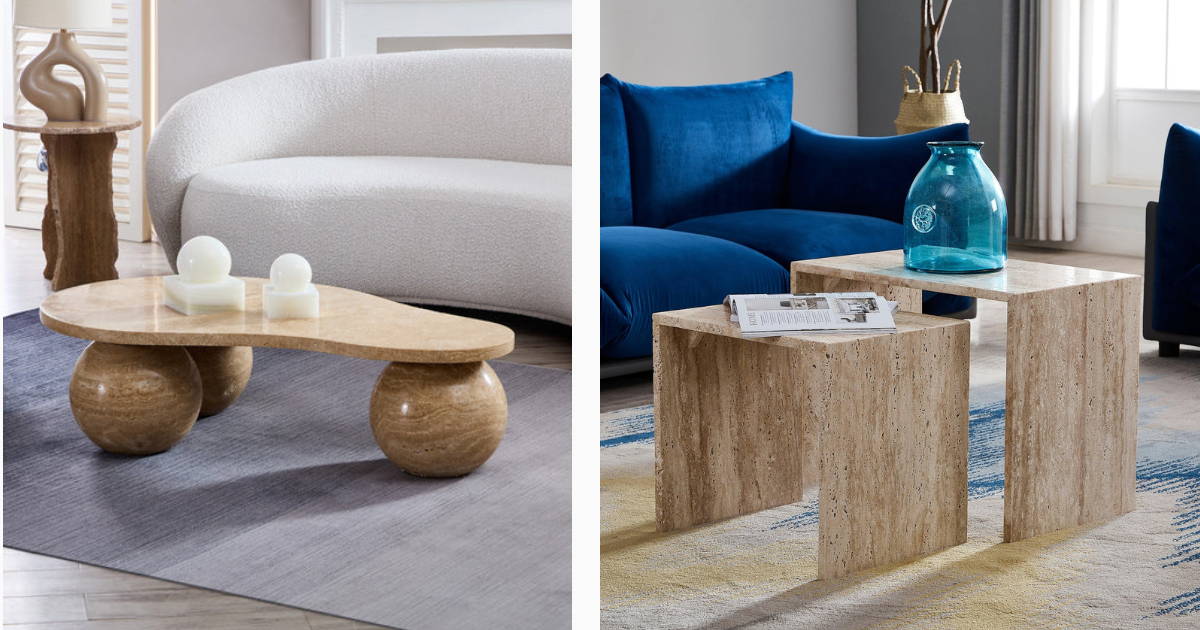 Steel 
Steel coffee tables are a popular choice for those who want a modern, industrial look. This material is known for its durability and strength, making it an excellent choice for a coffee table. Steel coffee tables are available in a range of colours, from matte black to matte white, allowing you to choose a finish that complements your decor.
These tables add a touch of edginess and sophistication to your space. They are durable, sturdy, and perfect for heavy use. Steel coffee tables are ideal for homes with a minimalist or modern decor style. They can also be combined with other materials such as wood or glass to create a unique and personalised look.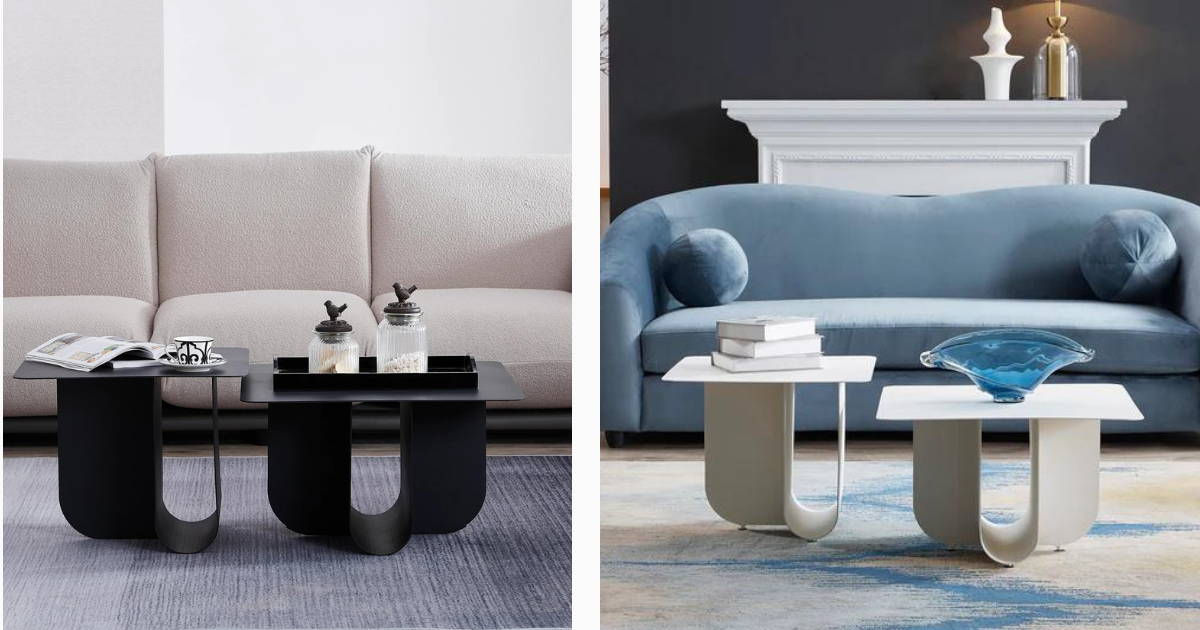 Brass 
These tables are the epitome of luxury and sophistication. The brass finish provides a glamorous and elegant touch to your living room. These tables are perfect for adding a touch of drama and elegance to any space. They also add warmth and charm to your living room. However, it's important to note that brass tables require regular maintenance to keep their lustrous shine.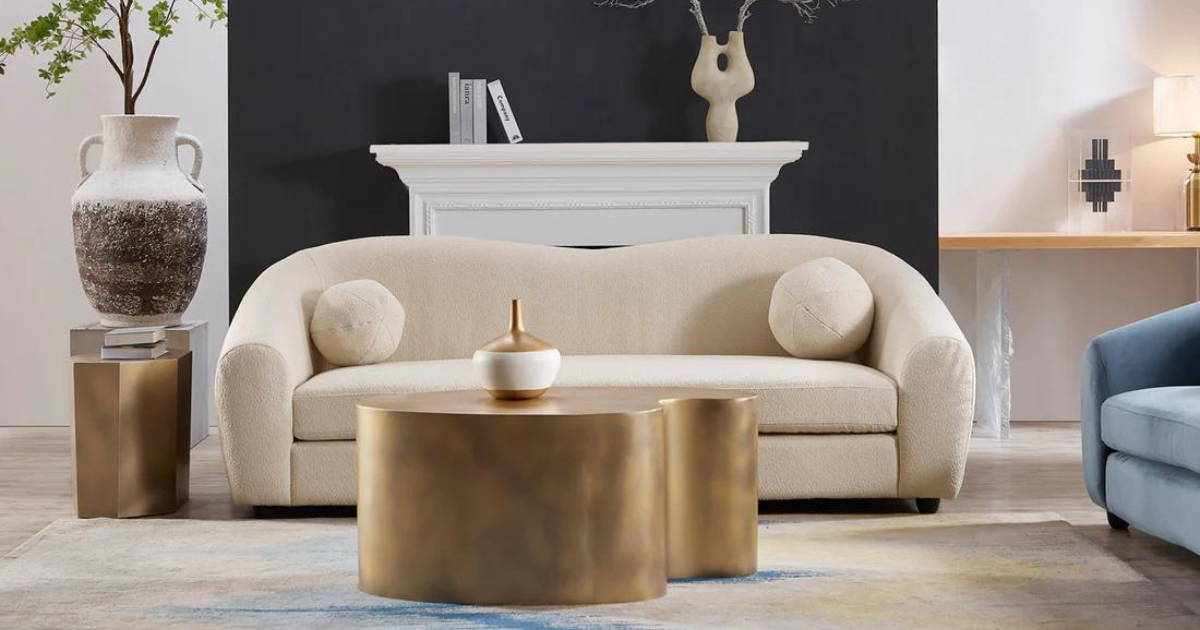 So, which is the best material for coffee tables? Ultimately, the choice will depend on your personal preferences and your living situation. If you want a sleek and modern look, a glass and brass coffee table may be the best choice. If you want something durable and natural, a travertine coffee table may be the way to go. If you want a more industrial look, a steel coffee table may be the best choice. And if you want a touch of luxury, a brass coffee table may be the perfect addition to your living room.
Consider the style of your living space, your day-to-day needs, and the level of maintenance required. Glass and brass, travertine, steel, and brass coffee tables all offer different benefits and uses. Each material provides a unique touch of luxury and functionality to your living room, making it a beautiful and inviting space.
 So choose the material that suits your style and personality, and elevate your living space to the next level! 
Shop with Bubuland Home 
When shopping for furniture, there is no right or wrong way. You have to do what works for you and if that means shopping online, in-store, or both, then do that!

Bubuland Home offers our clients two ways to shop. Our online collections are extensive, and we encourage you to schedule a viewing appointment to come and test whatever catches your eye on our website.

We understand that most people prefer to shop a specific way, and we're thrilled to be able to offer the best experience possible to each of our customers. Contact us today for more information!  
With a wide range of styles catered for and even the ability to order custom made furniture, you will find what you are looking for in our extensive online range without the need to battle the crowds at busy shopping centres.